For us, children's rights are non-negotiable.
We believe that a safe, secure and protective environment is a prerequisite to the realization of all other rights of children
and we are committed to provide the same to all children in all the places where we work, and at all times!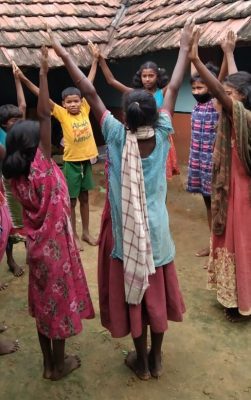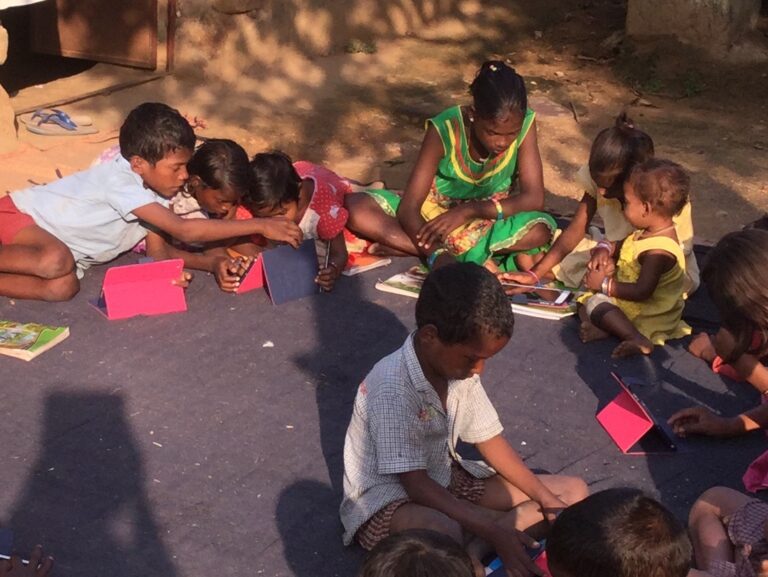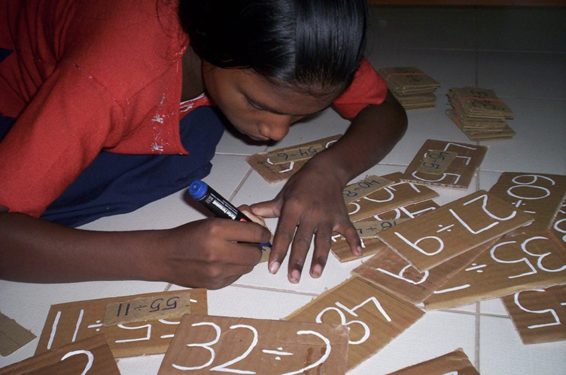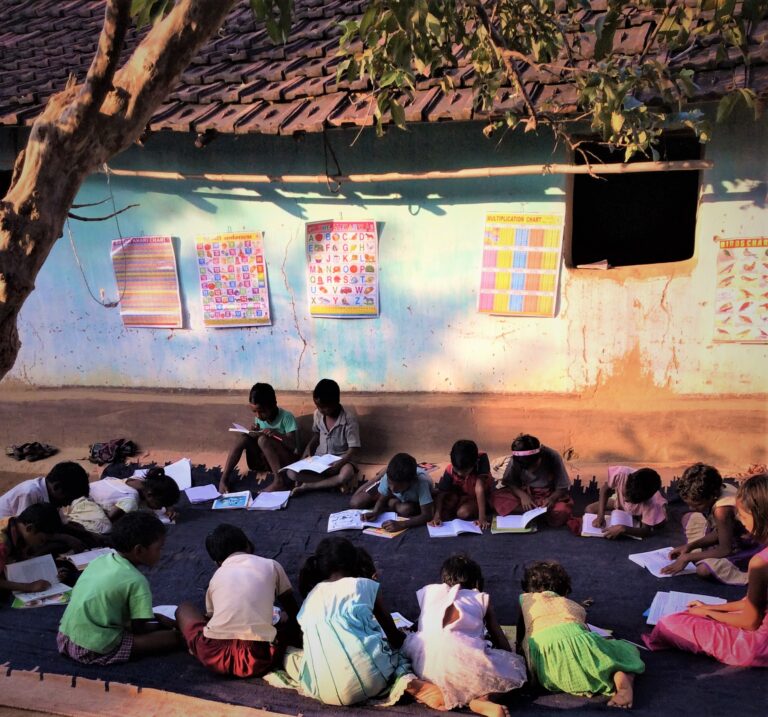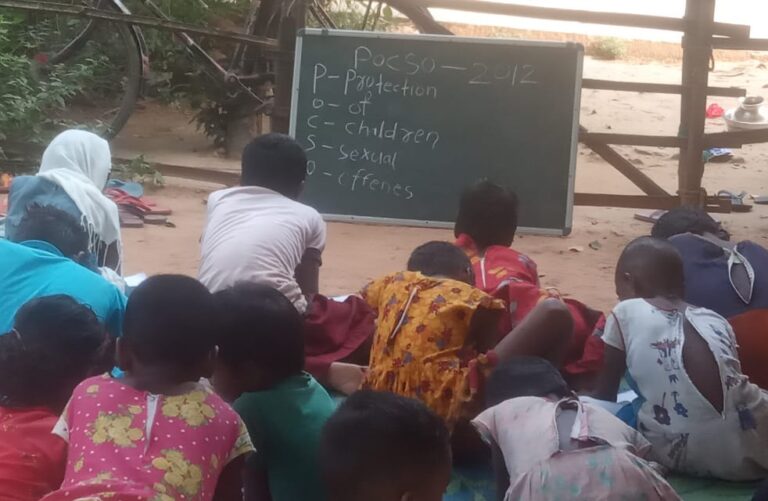 Along with the children themselves, we involve the parents, teachers, anganwadi workers, communities, panchayat, block and district administration for a holistic improvement in the lives of the children.
We work in four key programmatic areas:
Health & Nutrition


The Right to Survival entails that no child should suffer from malnutrition or poor health whatever be their socio-economic background.


Safety & Protection

Under Right to Protection, children have the right to be protected wherever they are. Building a safe environment for all children, till the age of 18 years, is critical to protect them from abuse and exploitation.


Education


In the context of the Right to Development, free and compulsory education is the right of every child.


Child Participation


The Right to Participation envisages that children have a right to be heard and their opinions respected and considered by adults around them.
In December all the 16 children's circles functioning in 16 villages of Gurabandha and Dumaria Blocks charted out their goal and action plans for the coming year. Some of their goals included making their village alcohol-free, bringing gender equity in all families of their village, banning the use of polythene bags, making the village clean, sending all the drop-out children (living in far-off habitations) to school. Children continue with their monthly savings and manage their group efficiently. They are also spearheading the adherence of child rights in homes.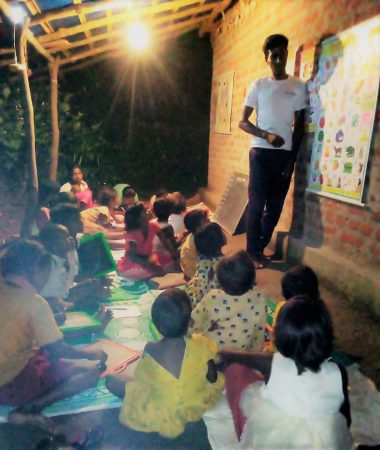 Arki center, Barubera
In September 2021 SEEDS conducted a survey in 16 project villages of Gurabandha and Dumaria Blocks of East Singhbhum District in Jharkhand, of nearly 600 government school children in the age group 9-18. With regard to the status of their studies, it was found out that only 18% children studied through the online classes conducted by the education department/ school. However 63% children did self-study and 19% took tuitions.
The survey shows that 89% children had a mobile phone at home and about 42% had an Internet connection off and on. The usage of the Internet is two to three times more now than what it was in the pre-pandemic days. As for TV viewing, children had Hobson's choice, they had to see what the elders in the family watched!
Child participation programmes focussed on building children's collectives as peer support groups and engaging with children to build awareness on child rights issues.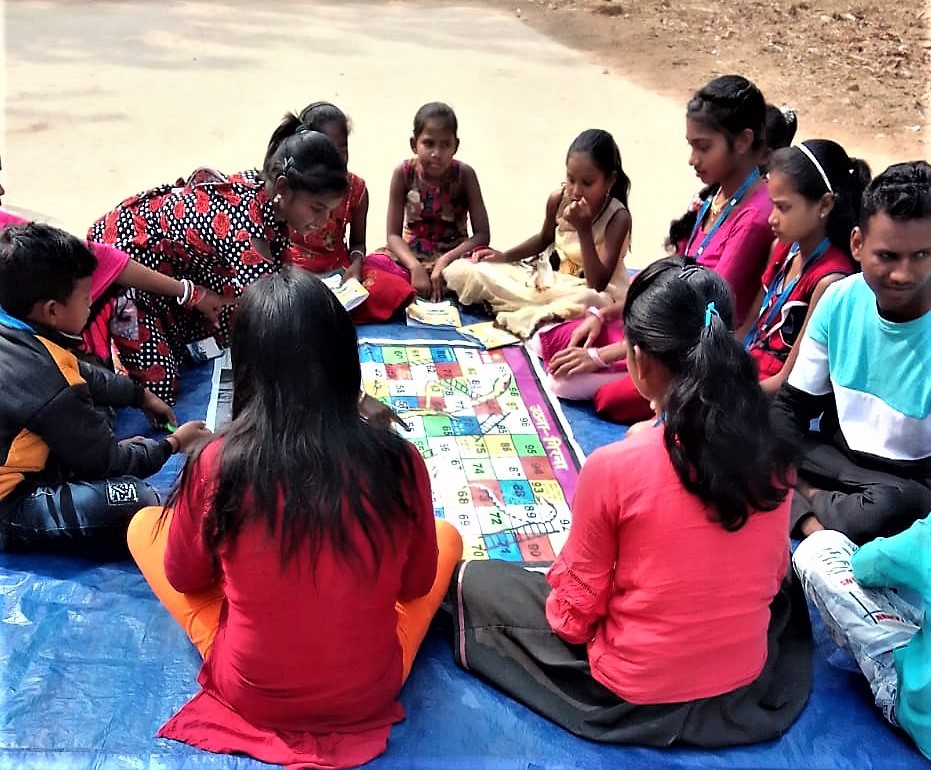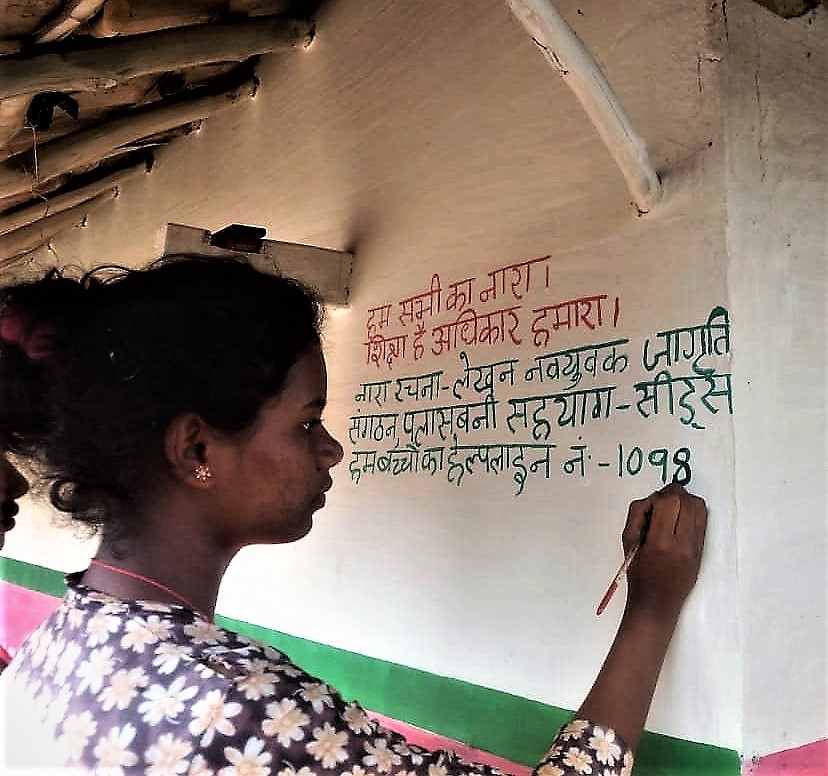 Children are potential change agents and given the space and opportunity, can hold dialogue on matters related to themselves.
Each of them should be able to speak out and/or act on the issues that affect them. It not only helps in their mental and emotional development but also fosters in them self-esteem and self-belief. The 16 children's circles functioning in the conflict ridden area, provide a platform for meeting and sharing issues of mutual interest. They meet twice every week.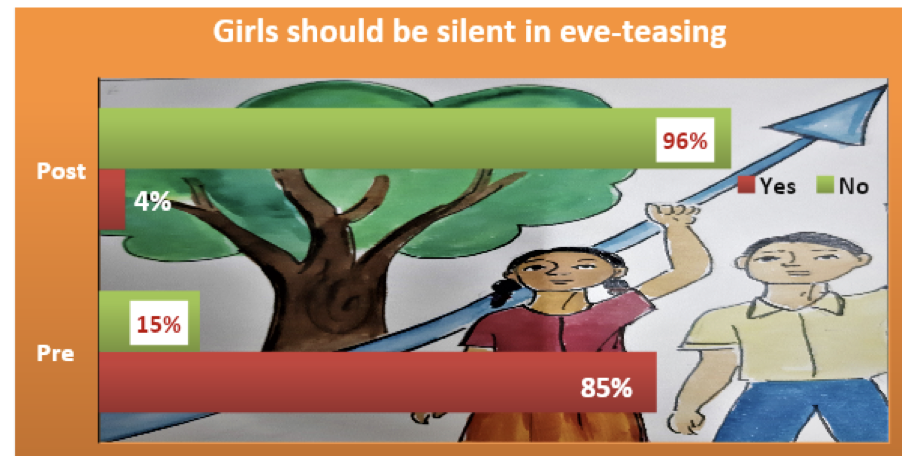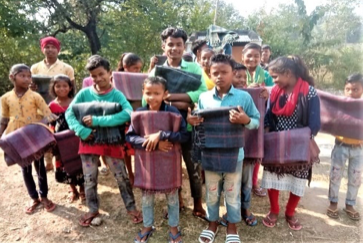 Pre-post Project Assessment of Adolescents
In May-June 2020 an assessment of about 400 adolescents was done to find out the level of knowledge, the prevalent attitude and practices regarding the common rights of children and gender roles, prior to the start of the learning circles.  The second assessment was conducted in November 2022 . This has helped to compare the pre – project and post – project status and indicate the changes, if any, along with the extent of change in these parameters as a result of the project interventions during the 30 months period. It has been found out that the multi-pronged efforts of the Organization and other stakeholders during the project have resulted in positive changes in the knowledge, attitude and practices leading to better adherence to child rights and well-being of children. Two instances can be seen below. At the start of the project about 42% children were aware about the Child Helpline – 1098 – for making a complaint against child labour. In the post-assessment, 75% children gained knowledge about 1098.
Similarly pre-project 85% girls thought that they should remain silent in the event of eve-teasing. This percentage registered a sharp decline to just 4%. There is a remarkable change in this attitude after continued awareness exercises. By the end of the project 96% girls (as opposed to 15% earlier), were convinced that they should not remain silent if teased by boys/men.
In early December 400 blankets were distributed to children and the elderly destitute in Gurabandha, Dumaria and Musabani Blocks.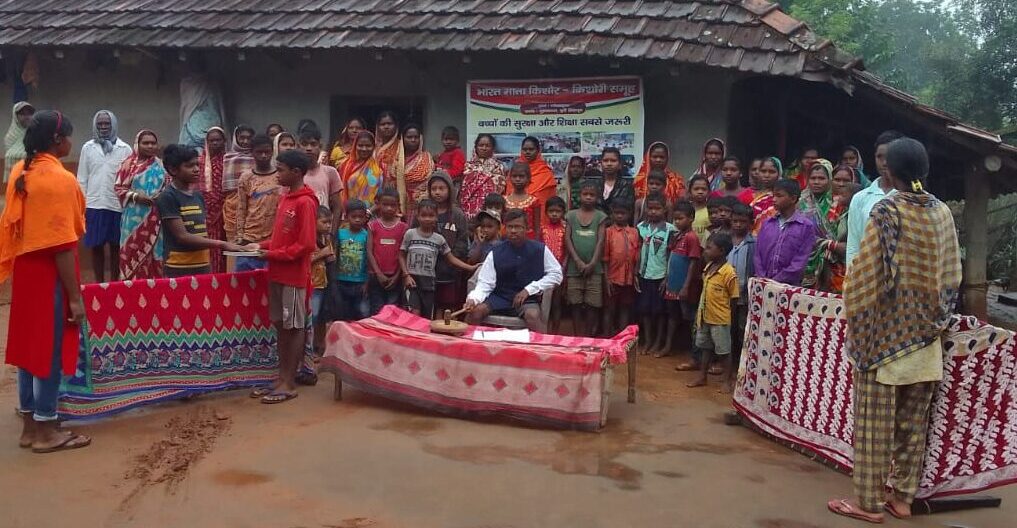 A children's mock court being conducted as part of Rights awareness.
Service Sectors Coordination Workshop

Service Sectors Coordination Workshop – was organized at Gurabandha Panchayat Secretariat. Participants included Block – level government officials – the Block Development Officer, Block Programme Officer, Block Agriculture Officer, Aanganwadi and Health workers, member of Zila Parishad, Pramukh, Mukhia and Ward Members,  adolescents and their circle motivators. The Workshop focused on actions necessary for collaboration and coordination across services and sectors at different levels under the common goal of child development. Children put forth their grievances to the BDO – Ms Smita Nagesia, regarding insufficient school mid-day meal, the non-receipt of stipend and so on. The officers were very impressed with the confidence and articulation by children and their consciousness about rights. The BDO requested SEEDS to conduct an orientation for the government functionaries on rights of children.
 At SEEDS, no contribution is small. Become harbingers of change by affirmative action.